Reverse Cuts in Retirement Benefits for Current Members of the Military and Disabled Veterans
Congress will do nothing to stop the out of control spending in Washington and now they are forcing our military heroes to suffer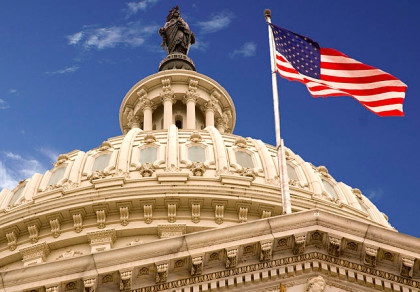 House Republicans caved to Senate Democrats insistence that their poor outcome of their failed leadership and out of control spending be put on the backs of our military. Though the IRS sent over $4 billion dollars to undocument immigrants in 2010, they have now cut benefits for current members of the military and disabled veterans.
I do not believe distinguished members of the military should ever suffer due to poor leadership in Washington. If you agree I encourage you to join me in signing this petition to reverse these cuts to military retirement benefits.
The Senate Democrats said it was only fair for military retirees to share in the budget cuts as part of the supposed "bipartisan" budget deal announced and hastily passed by the House of Representatives last week. So the turncoats in Congress decided to save $20 billion on the backs of brave military men and women that already served their country and already retired.
These military service members have done everything according to the rules, yet rather than curb their out of control spending, Congress is willing to change these rules for our military heroes.
This is unacceptable and I hope you join me in asking Congress to reverse these cuts that are disrespectful to our military heroes.
Post Public Comments
Public Comments (1,403)
Apr 4th, 2017
Ellen C. from Guilford, CT writes:
Mar 31st, 2016
jim A. from Pittsburgh, PA signed.
Jul 12th, 2015
martin n. from Stafford, VA signed.
Jun 28th, 2015
Someone from Waconia, MN signed.
Feb 5th, 2015
Amy H. from Manzanola, CO signed.
Jan 28th, 2015
Someone from Brooklyn, NY signed.
Jan 27th, 2015
Michael S. from Philadelphia, PA signed.
Jan 17th, 2015
Donald G. from Willacoochee, GA signed.
Jan 16th, 2015
Ryan Y. from Monument, CO signed.
Jan 15th, 2015
Someone from Wayzata, MN signed.