Make Sure America Keeps Its Promise to America's Fallen Heroes at Clark Veterans Cemetery
Clark Veterans Cemetary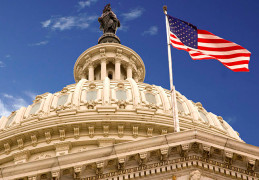 In 1991, the Clark Veterans Cemetery was abandoned by the United States Government when our Armed Forces unceremoniously left the Philippines and closed Clark Air Force Base. Left behind were 8,600 American service members, veterans and their families. The heroes that rest in this cemetery include those who fought in every conflict between the Philippine American War through World War II and up to this very day. More details about the cemetery can be found at www.cvcra.org.
Senate Bill 2320 and House Resolution 4168 are two simple bills that require the American Battle Monuments Commission (ABMC)—the agency responsible for all other American military cemeteries in foreign countries—to assume responsibility for the cemetery and to maintain it in perpetuity. These bills simply require the ABMC to do what it should have done a long time ago.
Please join us in our effort to protect and honor the fallen heroes at Clark Veterans Cemetery. By clicking on the petition tool below, you will quickly be able to generate a letter urging your Representative & Senators to pass to pass HR 4168 (The Caring for the Fallen Act) & S 2320 (Remembering America's Forgotten Veterans Cemetery Act of 2012). Once the letter has been generated, you can add your own personal touches on the edit screen, and then click "send".
The entire process only takes a few minutes to complete and will have a significant impact on whether these two important bills are passed. It is the least we can do for our fallen heroes at Clark Veterans Cemetery.